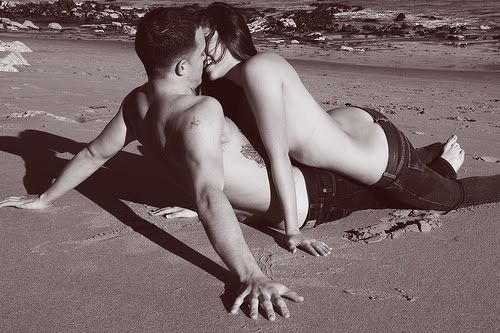 You know, I always get a little hot this time of the year. It might be the weather, or it might be all the beautiful people walking around in barely there swimwear. Either way boys and girls, I think it's time for a little sex on the beach. Take a stroll, go for a roll-- get some sun, sand, and sex. Whether you're making waves in the water or enjoying some private time in the dunes, there's no striking out.

I've made sure of that.

You see, this lovely little stretch of beach has been charmed by yours truly. Everybody wants some even if they don't realize it yet. Say goodbye to inhibitions, and worry about thanking me later.

1. Leave a comment with your username and a picture of your muse in a sexy suit (or lingerie. We're not picky) OR reply to a comment.
2. Copy and paste the code in your own journal with the link to your thread
3. Keep the wank away! Not having any of that here.
4. Get some.